Seward, Jacob C 'Jake' (Seaward)
husband of Frances Lucinda 'Lou'(Stiles)
Burial Date:  1915,  11/15          Age: 75            Lot: 071 O
War: Civil War   Corporal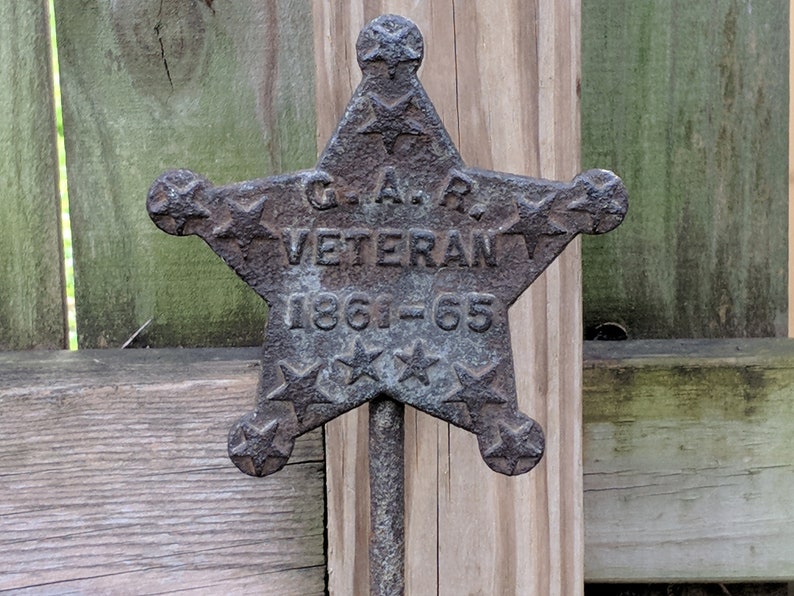 OBITUARY STERLING KANSAS BULLETIN, 1915,  12/02
JACOB  C. SEAWARD
Jacob C. Seaward, an aged and prominent resident of Sterling, died Wednesday afternoon, November 24, at the Sterling hospital, where he had been a patient less than twenty-four hours. New of this death came as a sad shock to his scores of friends throughout the city and country. He had been in his usual robust health until Sunday, when he was taken ill with volvulus, a twisting of the intestines.  His condition was not considered serious and Monday he was able to be down street. Tuesday he went to the hospital for treatment, but it was not realized until about two hours before his death that his condition was critical.  When he realized that death was near he calmly made arrangements for the great change and expressed his complete resignation and willingness to meet death.
Mr. Seaward was born in Coshocton county, Ohio, May 29, 1840, and at the time of his death was aged seventy-five years and six months.  When twelve years of age he removed with his parents to Howard county, Indiana, where he made his home for a number of years.  He came to Kansas in 1873 and settled on a soldier's homestead adjoining Sterling on the west. He lived there until 1888, when he removed his family to Lyons. In 1892 he moved to Sterling, where he had since made his home.
Mr. Seaward was prominently identified with the political affairs of Rice county and was honored by having been elected to a number of offices of trust. For a period of five years, from 1883 to 1888, he served as one of the county commissioners. In 1888 he was elected to the office of county treasurer, a position which he filled in a most capable manner for two terms. He was twice elected as mayor of the city of Sterling and for a number of years served the city as a member of council. He also held the office of township trustee for many years. He was named by his friends as a candidate for office eighteen times and in all of his long public career was never defeated for an office for which he had become a candidate.  Always a man of exemplary life and habits he had the sincere respect and esteem of the entire community. His public affairs were conducted in an efficient, honorable manner that won the respect and confidence of all who knew him and his entire career was one of great usefulness to the community in which he made his home.
Mr. Seaward was a veteran of the Civil war and was a prominent member of the Meade Post G.A.R. He enlisted in the service of his country in 1861 as a member of Co. E of the 13th, Indiana  volunteer infantry. He served for three years and much of the time was with Grant in his campaign. He was one of the heroes of the terrible battle of Cold Harbor, having seized the flag after the color bearer had fallen and carried it into the thick of the fight. Although many of his relatives who were members of the same company fell about him either killed or wounded he, in a seemingly almost miraculous manner escaped uninjured. The remnant of the flag, which he carried on that occasion is now a treasured relic of the state in the state house at Indianapolis.
Mr. Seaward was one of the charter members of the local lodge of I.O.O.F. and was for a number of years active in the work of the organization. He was one of the oldest Odd Fellows in the county as to years of membership, having been a member of the organization for fifty years.
In 1866 Mr. Seaward was married to Miss Loucinda Stiles, of Bartholomew county, Indiana. They were the parents of eleven children, five sons and six daughters, but only five daughters survive him.  The daughters are Mrs. Vida Bennett, of Columbus, Indiana; Mrs. Jessie Flaiz, of Walla Walla, Wash.; Mrs. Kate Jackson, and Mrs. Eva Fleeson of Sterling, and Miss Lesta Seaward, who made her home with her father. He leaves seven grandchildren. He is also survived by two brothers, E. H. Seaward, of Hutchinson, and Geo. W. Seaward, of Great Bend, and by two sisters, Mrs. Margaret Smith, of Hoffman, Okla.; and Mrs. Etta Marvin, Kokomo, Ind.
His wife preceded him in death only ten months ago and the double bereavement with the year brings deep grief to the family and friends.
Funeral services were held Friday afternoon at the home and were attended by a large number of relatives and friends. Many were unable to gain entrance to the house and stood without during the service.
The casket was draped with Meade Post's handsome silk flag.
Rev. William Ellwood, pastor of the Congregational church, was in charge of the service and preached a sermon that was full of consolation and inspiration to the bereaved family and friends. Judge Clark, for forty years a warm personal friend of Mr. Seaward, also gave a short talk and paid high tribute to the fine, upright life of Mr. Seaward and his many splendid qualities of heart and hind.
During the service several hymns were sung, the same numbers being used that were sung at the funeral of Mrs. Seaward. Miss Helen Turner, of Stafford, sang, "Crossing the Bar" and a quartette composed of Miss Turner, Mrs. Arthur Coleman, Mr. T. J. English and Will Coyle sang, "We Lay Us Calmly Down to Sleep," and I Know That My Redeemed Liveth."
The members of Meade Post, and other Civil war veterans of the county, attended the service as a body and at the grave at Cottonwood cemetery, conducted their impressive ritualistic service.  As the body was lowered into the grave a bugler sounded the beautiful "taps." The pall bearers were close personal friends of Mr. Seaward and were William Fleeson, Sr., E. H. Grizzell, Henry Swartz, C. C. Stahl, William Magoffin and John Keeley.
A number of relatives and friends from out of the city were present at the service. Among them were Mr. and Mrs. George Seaward, Mr. and Mrs. Elbert Seaward and son, Dwight, of Great Bend; E. H. Seaward, of Hutchinson, Earl Seaward, of Oklahoma City; Mrs. Alumbaugh, of Hutchinson; Mr. and Mrs. E. A. Richards, Mr. and Mrs. Charles Richards, Mrs. G. G. Saltmarsh, Miss Nellie Stevens, L. C. Needham and family and Judge McGee, of Lyons; . G. Barnett, of Hutchinson, and C. Edwards, of Claflin.
Name:
Jacob

C Seward

Residence:
Indiana
Enlistment Date:
19 Jun 1861
Rank at enlistment:
Private
State Served:
Indiana
Survived the War?:
Yes
Service Record:
Enlisted in Company E, Indiana 13th Infantry Regiment on 19 Jun 1861.Promoted to Full Corporal.Mustered out on 01 Jul 1864.
Sources:
Report of the Adjutant General of the State of Indiana
Name:

Jacob C Seward

Age in 1910:
65


[63] 

Birth Year:
abt 1845


[abt 1847] 

Birthplace:
Ohio
Home in 1910:
Sterling, Rice, Kansas
Street:
Eighth
Race:
White
Gender:
Male
Relation to Head of House:
Head
Marital Status:
Married
Spouse's Name:
Lucinda Seward
Father's Birthplace:
Ohio
Mother's Birthplace:
Ohio
Native Tongue:
English
Occupation:
Stock Buyer
Industry:
General Gracpil
Employer, Employee or Other:
Own Account
Home Owned or Rented:
Own
Home Free or Mortgaged:
Free
Farm or House:
House
Able to Read:
Yes
Able to Write:
Yes
Years Married:
43
Neighbors:
View others on page
Household Members:
Birth:
1840
Death:
Nov., 1915

age 75, Co. E, 13th Indiana Volunteer Infantry
Veteran of: Civil War
Burial:
Sterling Cemetery
Sterling
Rice County
Kansas, USA
Plot: 071 O

Edit Virtual Cemetery info

[

?

]
Created by: Lawcas
Record added: Apr 17, 2013
Find A Grave Memorial# 108686147